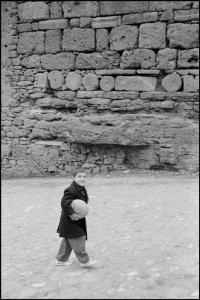 The Political Studies M.A. program envisions becoming an internationally acclaimed teaching and research centre that is renowned for its commitment to inter- and multidisciplinary education, innovative scholarship, and critical focus. With its academically-competent and internationally renowned, it aims to provide an internationally well-respected program. Within its interdisciplinary framework, the Program aims to foster individual's knowledge and ability for critical analytical thinking. It aims to equip individuals with cutting-edge scholarship and research methods. The Program seeks to develop individuals' ability to relate different applications of politics with sensibilities to pluralism, justice and difference, and to approach contemporary problems critically. It aspires to become an independent, original and pioneering platform for engaged, creative, and socially responsible scholarship.
The PhD Program in Political and Social Thought offers an inter-disciplinary education that aims to foster cutting-edge scholarship and innovative research. One of the core missions of the Program is to provide its students with a comprehensive, up-to-date curriculum that transcends narrow disciplinary boundaries and nurtures critical understanding of central questions pertaining to politics. It provides an intellectually stimulating environment where students can find the opportunities to develop their own potential in order to critically adjudicate and improve social relations and norms around them and take action to change them when necessary, to achieve personal traits that harmonize democratic values with a greater sensitivity to and respect for the environment and society, to be open to new developments and changes, internalize freedom and equality, and combine local values with global ones and particular values with universal values.
In tandem with its commitment to excellence in education, the PhD Program in Political and Social Thought is also committed to excellence in research and encourages its faculty members to undertake pioneering scholarship. It works towards developing collaborative ties and the required academic infrastructure that will contribute to its standing as an internationally renowned platform for graduate education in political studies.